LEVITON DIAZ & GINOCCHIO CALIFORNIA WORKERS' COMPENSATION ATTORNEYS
We at the firm of Leviton Diaz & Ginocchio, have based our professional careers on the principles of providing quality legal services with high-ethical standards for those seeking advice and representation in cases of life changing or career-altering events.
Leviton, Diaz & Ginocchio is one of the most experienced workers' compensation firms in California. Since our firm's founding in 1972, we have dedicated ourselves to the needs of the injured, basing our approach on expediting decisions and settlements because we know how important time and money are following an injury.
Current and former members of the firm have demonstrated unparalleled expertise in the field by authoring California workers' compensation legislation, serving as past presidents of the California Applicants' Attorneys Association and winning the Workers' Compensation Trial Lawyers Association trial lawyer of the year award. One of our past members became the chairmen of California Workers' Compensation Appeals Board.
Our firm's knowledge and experience are only eclipsed by our dedication to advocacy. We are known for being aggressive and will take on appellate work in our pursuit of benefits. While other attorneys may focus on simple cases, we will take on all cases that have merit.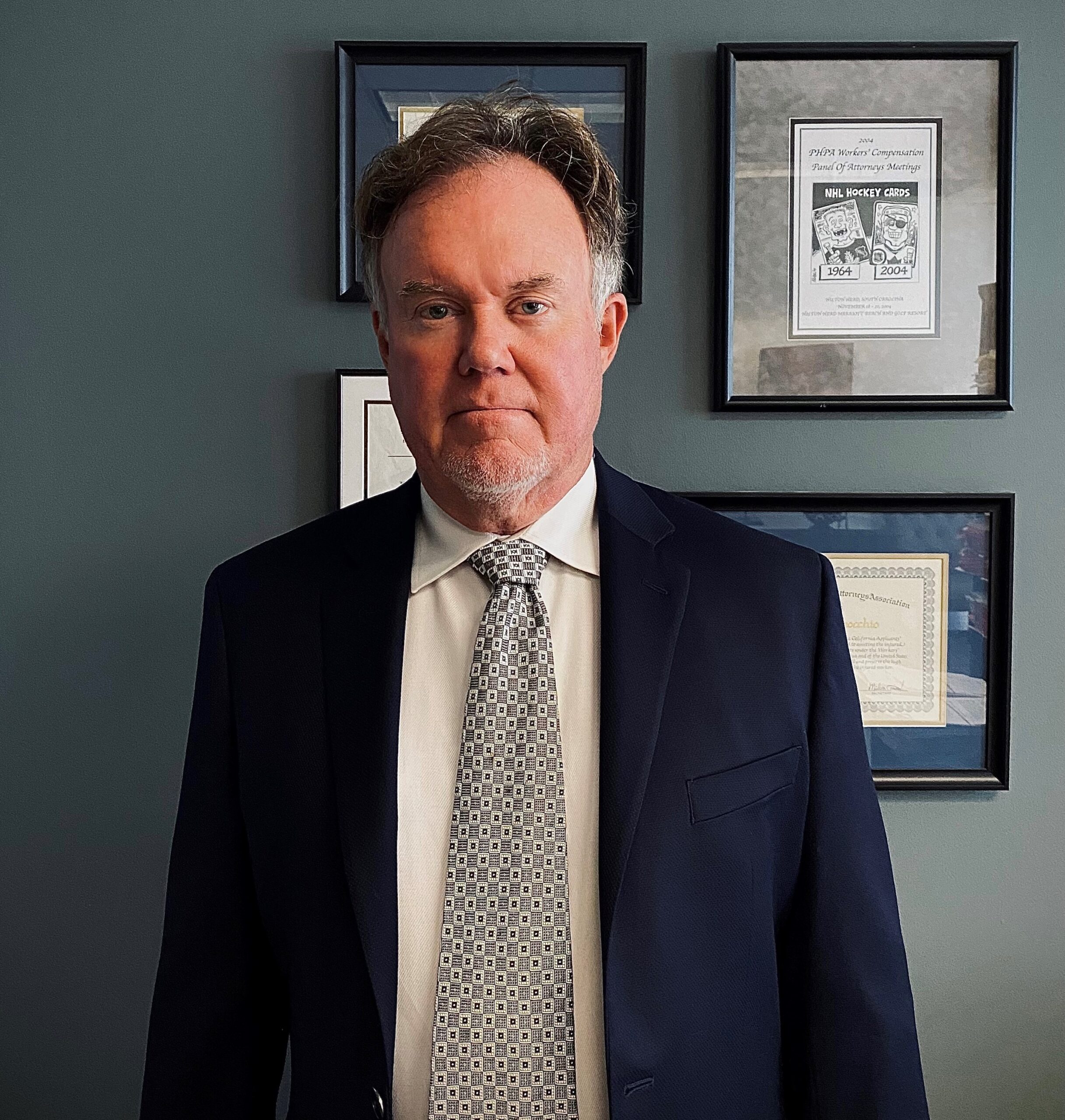 Christopher Ginocchio, Esq.
Mr. Christopher Ginocchio brings over three decades of unwavering commitment to the practice of workers' compensation law. His extensive experience encompasses a diverse spectrum of cases, ranging from common workplace injuries like carpal tunnel syndrome and dog bites to more intricate matters such as traumatic brain injuries, fatality claims, and spinal fractures. Throughout his distinguished career, Mr. Ginocchio has passionately represented a wide array of clients, including janitors, housekeepers, police officers, firefighters, clerical professionals, and accomplished athletes from various sporting domains, all seeking equitable workers' compensation benefits in the complex landscape of California. Known for his compassionate and client-centric approach, Mr. Ginocchio balances courtesy and empathy when interacting with those he represents. However, when advocating on their behalf, he transforms into a steadfast and formidable advocate, fearlessly challenging employers, insurance carriers, and opposing legal adversaries. His extensive track record is punctuated by numerous successfully resolved cases, a robust portfolio of hundreds of trial victories, and a history of effectively appealing decisions to the highest court securing the most favorable outcomes for his clients.
California, 1990
U.S. District Court Northern District of California
Western State University College of Law, Fullerton, California – J.D.
California State University Humboldt, Arcata, California – B.A.
Provides pro-bono legal services for indigent clients
Served as a Judge Pro Tem at the Santa Ana Workers' Compensation Appeals Board
Professional Associations and Memberships
California Applicants' Attorneys Association, Past Chapter President
National Football League Players Association Workers' Compensation Panel
Major League Baseball Players Association Workers' Compensation Panel
Professional Hockey Players Association Workers' Compensation Panel
Major League Soccer Players Association Workers' Compensation Panel
National Hockey League Players Association Workers' Compensation Panel
Sports Lawyers Association
Former Member – O.C. Trial Lawyers Association